Welcome to Burt's Good Neighbor Pharmacy! We are your local pharmacy providing both prescription medications and assistance with individualized health care needs. With over 35 years of experience serving the local community, our dedicated, friendly, and compassionate pharmacy care team understands each patient's unique health care requirements.
At Burt's, every patient is an individual. We benefit from being a smaller location with access to the larger Good Neighbor Pharmacy network. That's why we can offer excellent prices on products and medication while ensuring we spend as much time with you as you need.
Individually-Compounded Medications
Prescription delivery services for convenience
Bio-Identical Hormone Replacement Therapy (BHRT)
Direct Billing for Most Insurance Plans
Alternative Pain Management Treatments
Prescription Veterinary Medications
Hard-to-Find & Discontinued Drugs
Dye-Free, Preservative-Free, Sugar-Free, Lactose/Gluten-Free Formulations
Medical Devices, Equipment, Repair, and Supplies
Wheelchair, Hospital Bed, and Knee Walker Sales/Rentals
Home Delivery of Lift Chairs
Diabetic Testing Supplies
Accredited Medicare Medical Equipment Supplier
YOUR PARTNER IN CARE
Burt's can assist you in managing your health or health conditions. Ask questions, find specialty products, access important condition info in our Wellness Center, and find the right orthopedic shoes with our help.
LOCAL PRESCRIPTION DELIVERY TO YOUR HOME OR OFFICE
Can't pick up your pharmacy? Burt's can deliver it right to your door, either for convenience or so you can focus on resting and healing when it matters most.
COMPETITIVE PRICES
At Burt's, we believe in the value of your dollar. We'll price match (or beat) your prescription price from another pharmacy, but you can expect everyday low prices, too. Insurance co-pays stay the same as your local pharmacy --- no hidden fees!
EASY PRESCRIPTION TRANSFERS
It's easy to transfer your prescription to Burt's Pharmacy. Just give us a call with your prescription information and we'll handle the transfer for you. Bring new prescriptions into the pharmacy in-person to benefit from Burt's low prices today!
SAFE, VERIFIED PRESCRIPTIONS
Burt's cross-checks every prescription for negative interactions, contraindications, and concerns. We'll educate you on what you're taking and any potential risks before you leave the pharmacy.
EXEMPLARY PROVIDER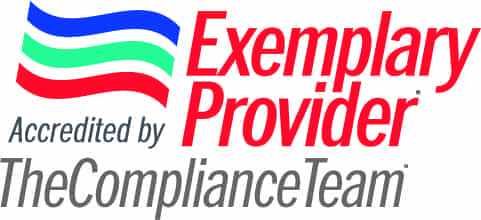 At Burt's Pharmacy and Comounding Lab, we can now fill your pet medications. We carry some of the most frequently prescribed medications such as:
Rimadyl
Vetmedin
Soloxine
Temaril-P
Clavamox
Vetoryl
Metacam
Deramaxx
Atopica
Previcox
Truprofen
Heartgard Plus
And many more! We will soon offer a full line of pet products for your one stop shopping needs.
Monday through Friday - 9:30 AM - 7 PM
Saturday 9 AM -3 PM